Mijn administratie is een rommeltje
Als uw thuisadministratie niet in orde is, geeft dat vaak problemen. Denk bijvoorbeeld aan het niet op tijd uw rekeningen betalen, bezoek van deurwaarders, hypotheek-/huurachterstanden en dergelijke. Erger nog is dat u niet meer 'in control' bent met uw eigen financiën: anderen zoals deurwaarders nemen een hap uit de huishoudkas.
Ordelijke administratie geeft rust
Wat kunt u doen? Zorg zo snel mogelijk voor een goede thuisadministratie. Onze budgetcoaches kunnen u helpen bij het inrichten en op orde houden van uw administratie. In meerdere sessies krijgen we uw thuisadministratie weer in orde en maken we waar mogelijk afspraken met schuldeisers. Ons doel is dat u zelf zoveel mogelijk aan de slag gaat met uw eigen administratie en het zelf leert doen. Een ordelijke administratie geeft overzicht en rust.
Breng uw huishoudboekje in balans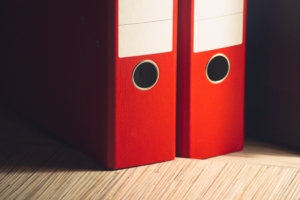 Wat is budgetcoaching? Budgetcoaching heeft als doel om u overzicht en inzicht in uw financiële situatie te laten krijgen. Het heeft vooral een preventieve taak, namelijk het voorkomen van (nieuwe) schulden om niet verder in financiële problemen te komen. Tijdens de intake bekijken en bespreken we uw huidige situatie en overleggen we wat er moet gebeuren om uw financiële huishoudboekje weer in balans te krijgen. Na deze inventarisatie bespreken we wat we gaan doen en wat de kosten hiervoor zijn. U beslist dan of u daar samen met ons aan wilt gaan werken.
Het plan van aanpak van budgetcoaching is:
op orde maken administratie
maken budgetoverzicht
begeleiden contacten schuldeisers
onderzoeken bespaarmogelijkheden.
De laatste afspraak van het afgesproken traject is een evaluatiegesprek. We kijken dan of er overzicht is gekomen in uw administratie. Gedurende het traject kunt u gebruikmaken van onze 24-uurs mailservice.